5G "5th generation mobile communication system" with new possibilities for mobile communication. Morita Tec's component solutions for 5G have been developed and provided with a unique concept and approach, including antenna couplers, and have already been adopted by several customers.  In addition to understanding the characteristics of radio waves and modulated waves that change with each frequency, we consider what products can smoothly support trial production and mass production of customers' radio equipment, and make them attractive together with their ideal form. We strive to provide a certain product.
we will consider Morita Tech's 5G components and solutions and hope to contributeto your development, design, manufacturing and inspection processes.
5G 「第5代移动通信系统」为移动通信带来新的可能性。 森田科技公司的5G测量用元器件・解决方案是以独特的概念和方式研发的,已向多家客户提供包括天线耦合器在内的多项产品。
除了理解每个频率变化对无线电波和调频波的影响特性外,我们还需要考虑能够协助客户顺利完成无线电波产品的试作和量产的魅力产品。
我们希望在您产品的开发、设计、制造和检查的各环节中做出所贡献。
5G Antenna Coupler
5G天线耦合器
Kinds of Antenna Couplers that frequency range from 600MHz to 43.5GHz in a size from a hand size to a coin size are in the lineup of Morita Tech. I think we can find the antenna coupler suitable for the guest's environment. Please confirm the details.
 
森田科技的天线耦合器产品阵容丰富,可对应的频率范围为600MHz到43.5GHz,尺寸从手掌大小到硬币大小。肯定有能够适应客户您的生产环境的天线耦合器产品,请务必了解我公司的详细情况。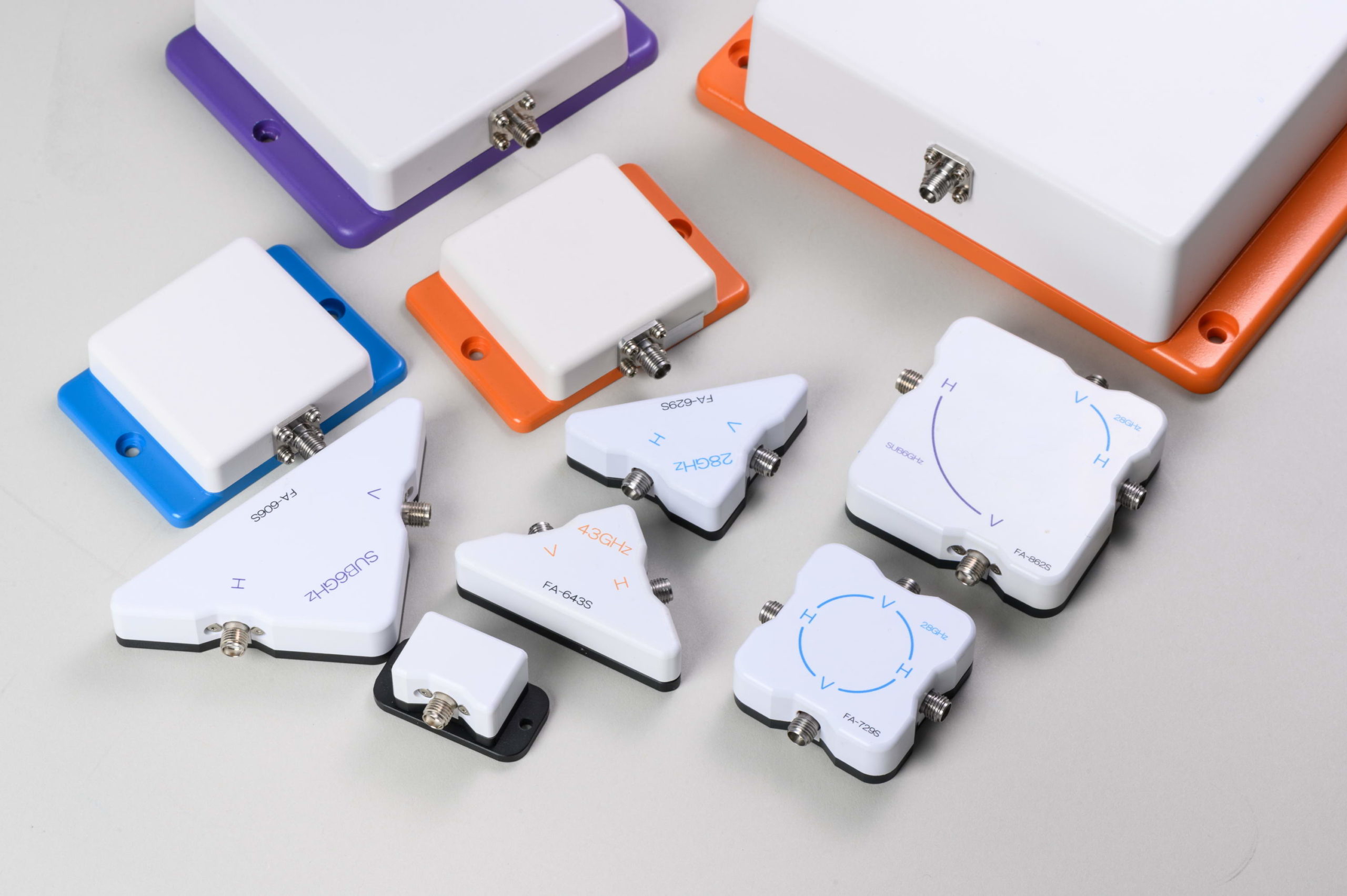 Various shielding box
各类屏蔽箱产品
In addition to 5G device evaluation, we also have shield boxes for communication evaluation of various other terminals such as the 4G smartphones, mobile phones, game machines, tablets, and so on. The shield box for 5G device evaluation realizes a compact size by combination with our antenna coupler described above. Customized products and standard products is available, please contact our sale department.
除5G设备测试用屏蔽箱外,我公司还准备有适用于各种终端设备通信测试用的屏蔽箱,如4G手机用、游戏机用和平板电脑用屏蔽箱等。其中,5G测试用屏蔽箱通过与前面介绍的我公司的天线耦合器相组合,实现了屏蔽箱的超小型化。屏蔽箱既有标准品进行销售,同时也可进行定制。如有需要,请联系我公司销售人员。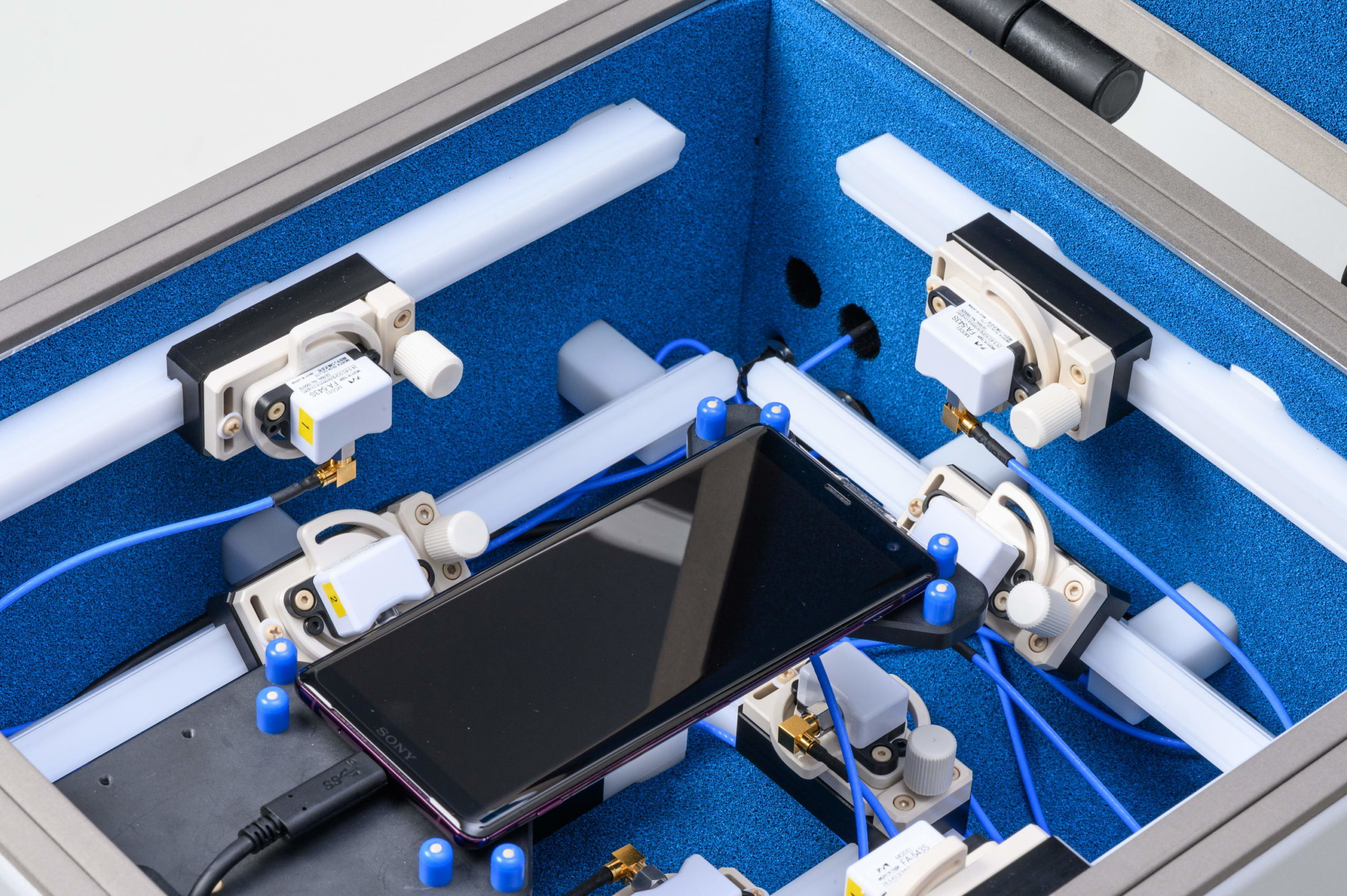 Bidirectional Frequency Converter
双向变频器
The 3GHz↔28GHz、3GHz↔39GHz band bidirectional frequency converters are available. Benefits include attenuation in transmission environment and the ability to divert existing 4G (LTE) transmission equipment.
我公司有3GHz↔28GHz、3GHz↔39GHz 两种双向变频器。其优点包括在RF传输环境中注重衰减量和可活用已有的4G(LTE)传输设备。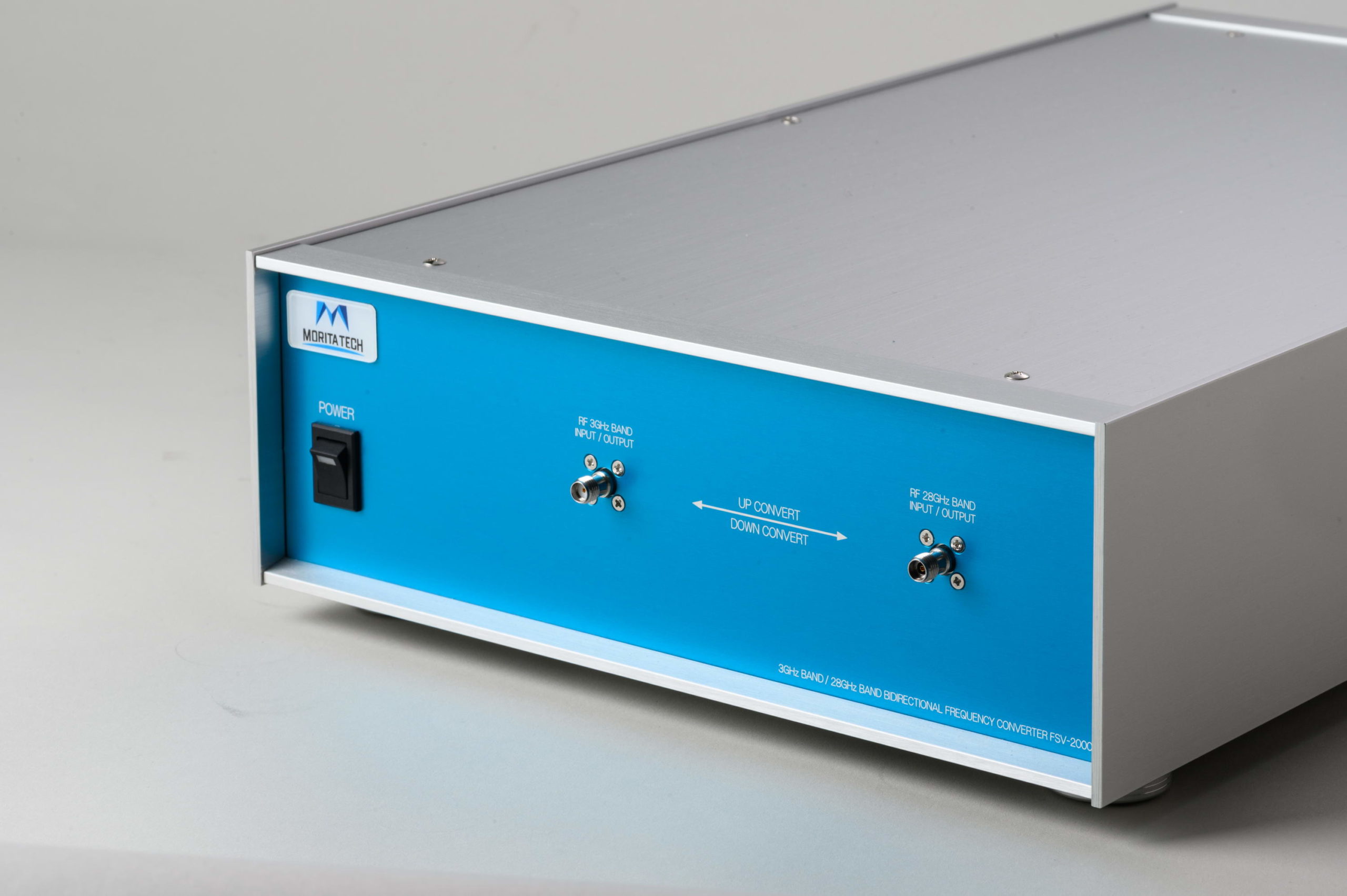 Multi-channel Wild Band Level Detector
多频道广带域电压检出器
This RF detection unit detects 500MHz to 43.5GHz radio waves and converts them to DC voltage for simple inspection of 5G equipment development and manufacturing (mass production) lines. Up to 9 power detection units can be installed (expanded) and configured with the required number of units.
这是面向5G检测用设备开发・制造(量产)生产线上做简易检测, 可检测电波频率为500MHz~43.5GHz,并将其转换为直流电输出的 RF检出装置。电力输出装置,最大可配备9个模块,可根据需要进 行选择组装。
Click here for Multi-channel wild band level detector
单击了解多频道广带域水平检出器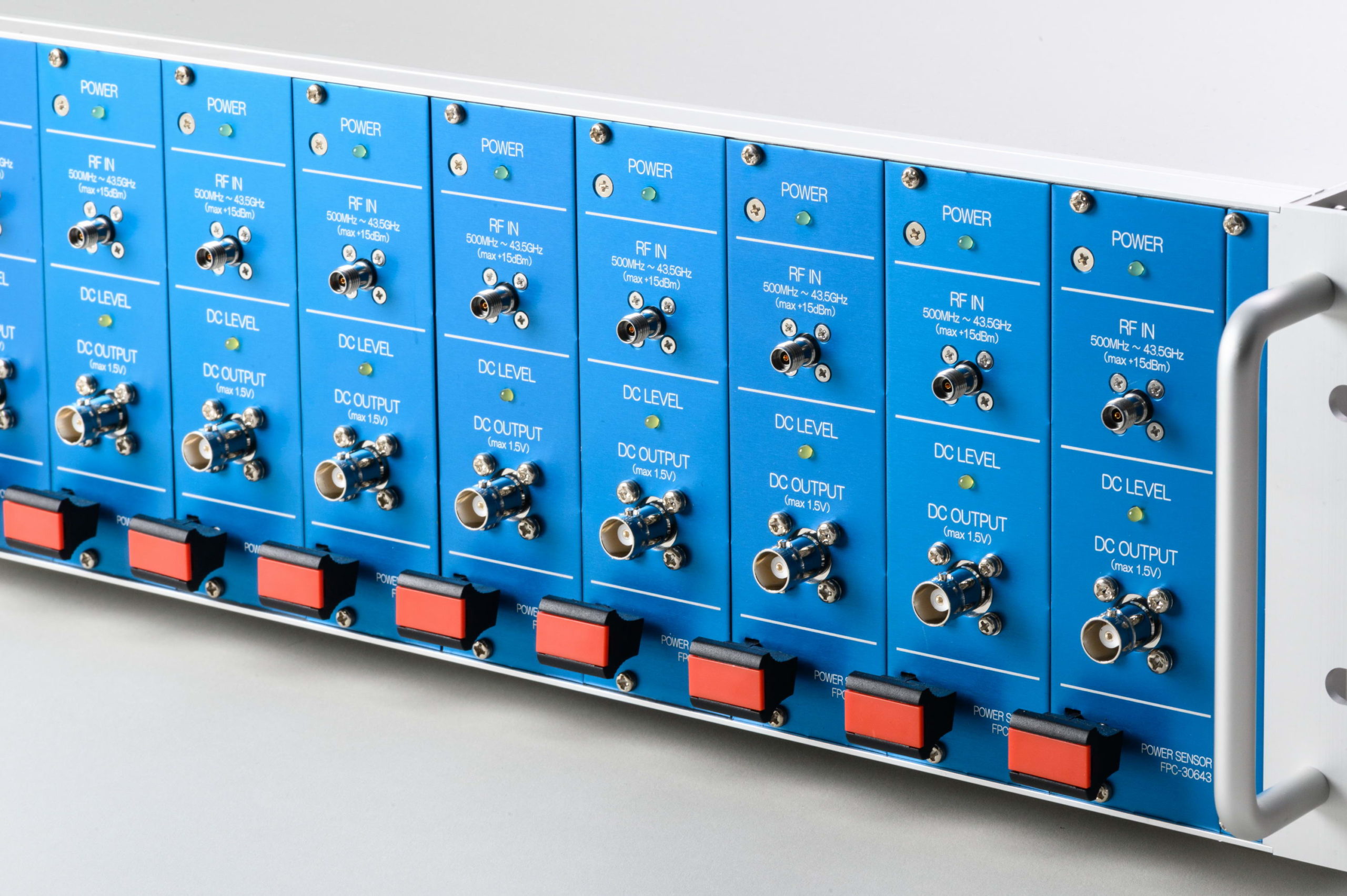 Other items such as cable
诸如缆线的其他产品
The other 5G products such as the cable、probe、AMP and switch are on our lineup.
我公司的其他5G产品包括诸如缆线、探头、增幅器和开关等。